The Arkansas City Police Department recently issued six alcohol-related citations following a social media post, but said in a news release Monday evening, "This isn't the best way to report crimes."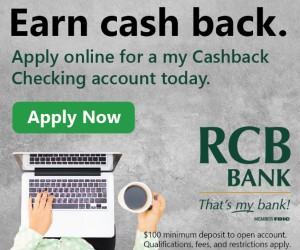 While scanning a local Facebook page, police saw a post showing many empty alcohol bottles on the City's hike-bike trail, located near West Madison Avenue, sometime around the end of September.
"We were lucky to have stumbled across this post on Facebook and, once we knew there was a potential problem, officers worked diligently to address it," said Police Chief Eric Burr.
Officers viewed the scene firsthand and requested that City staff empty the trash receptacles.
From Oct. 5 on, police checked this location nightly to determine if and when the people responsible for the party would return. Officers checked the area each night — sometimes multiple times during the night — and at 11:20 p.m. Saturday, they finally found a very large gathering of people at that location.
When police arrived, many of the suspects fled on foot, dropping backpacks filled with bottles of alcohol. Two suspects, both younger than 21 years old, were contacted later and cited through Ark City Municipal Court on suspicion of consumption or possession of alcohol by a minor.
One of the backpacks left behind contained a Cowley College student identification card and dormitory keys. The owner of the backpack later appeared and claimed ownership of the backpack, including the alcohol that was inside of it. She also was issued a summons to appear in municipal court.
While locating and contacting various groups of students as they made their way back toward the college campus, the City skate park, Paris Park and Carver Park, more bags were located.
Another bag held a student identification card, dorm keys and a cell phone belonging to an adult female. She was later contacted and claimed ownership of the backpack, again including numerous alcohol containers. She also was issued a summons to appear in Ark City Municipal Court.
While police contacted a small group of students in a City park near the Cowley College campus, more students fled, with two jumping into the Mill Canal and attempting to hide inside a drainpipe. Both were assisted out of the canal and issued notifications to appear for consumption of alcohol by a minor.
All told, citations for alcohol violations were issued to a total of six individuals, all aged 18 or 19.
"We will continue to monitor this area to make sure our public trails stay safe and clean," Burr said. "I would add that ACPD may not always be able to identify problems that are posted online and not reported directly to us. It is through a partnership between the police and community that we can tackle some of the most pressing issues that our residents are facing.
"We want to be responsive to the community's needs the best we can. We won't be able to solve all of the problems, but if issues are reported to us either through our website at www.arkcitypolice.org or by calling us at (620) 441-4444, we can at least have a chance to address them before they become a bigger issue."
Those wishing to report crimes anonymously also may contact Cowley County Crime Stoppers, which offers rewards of up to $2,500 for information leading to an arrest, by calling (620) 442-7777 in Arkansas City or (620) 221-7777 in Winfield.
Additionally, the Ark City Police Department now offers the ability to "Submit a Tip" anonymously on its website at www.arkcity.org/police/webform/submit-tip. Crime tips also can be submitted anonymously by texting COWLEYTIPS to TIP411 (847411).