Updated: 1:33 p.m.
An Ark City High School student athlete was killed in a rollover accident in rural Kay County, Oklahoma, late Tuesday night.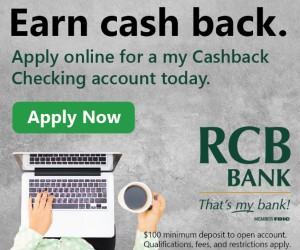 The deceased was senior Rhett Lathers, USD 470 confirmed. His name has not been released by authorities, however, the Oklahoma Highway Patrol stated in its report that next of kin have been notified by authorities.
The driver of the vehicle, 18-year-old Walker Moulton, who was a former teammate of Lathers and 2021 graduate of Ark City, was arrested and is awaiting booking into Kay County Jail on charges of DUI and manslaughter, according to the Kay County Detention Center.
Lathers, 17, was a starting linebacker and tailback for the Ark City football team. He and Moulton were teammates on last year's Bulldogs squad that went all the way to the Class 4A state title game. Lathers was also a member of the Ark City wrestling team.
School in Ark City was already out Wednesday and the rest of the week for the annual Arkalalah festival.
Four people were involved in the single-vehicle accident on a two-lane gravel road at East Judo Road and North Enterprize Road, 6 miles north and 4.5 miles east of Newkirk at approximately 10:43 p.m., according to a report filed by OHP.
Another former Ark City High School student, 18-year-old Logan Bay, who graduated with Moulton, was transported from the scene to Wesley Medical Center in Wichita in critical condition with head injuries.
Harley Sparks, an 18-year-old senior at ACHS, was transported via a private vehicle to William Newton Hospital in Winfield where she was treated and released.
According to Newkirk Fire-EMS, the vehicle, a 2000 Jeep Wrangler, was found on its side in a ditch below the roadway.
Lathers and Bay were found ejected from the Jeep.
Bay was transported to Wichita and would have been taken via helicopter, but Newkirk Fire Chief Adam Longcrier told KSOK-NewsCow weather conditions Tuesday night ruled our air ambulance capabilities.
Lathers was transported to Alliance Health in Ponca City where he was pronounced deceased.
According to the OHP, seatbelts were not used by anyone in the vehicle. Moulton was not injured.
Troopers with the OHP, the OHP Traffic Homicide detachment, Kay County Sheriff's Department and Newkirk Fire-EMS worked the scene.
The accident remains under investigation.